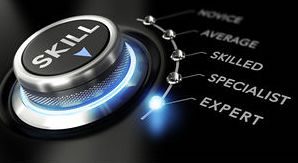 Quantum Training
Our online platform allows you to access high quality training courses.
No matter where you are in the world, QURECA wants to support you to develop your skills in the field of quantum technologies.
Courses &

Training
Our goal is to make you and your business quantum ready. Together with our expert partners, we develop a wide range of training programs.
Online courses
Are you curious about quantum technologies? Or are you a researcher willing to diversify your skillset? Are you seeking training opportunities for your business in the emerging technology fields? We are creating what you need, discover our courses now! Explore our courses and become an expert in the field of quantum technologies.
The training you need
Arising from our expertise in research and industry, we know how using quantum technologies in your business highly depends on your sector. We commit to deliver the best bespoke training for your business. We speak your language, are you ready to speak quantum? Transform your business with our integrated approach to quantum technology training